With several major holidays right around the corner, many of us are stressed and stretched to our limits, both emotionally and financially. A time that is supposed to embody kindness, giving, and joy often becomes a commercialized frenzy of wanting and spending. If you run a small business, this is a fantastic time of year to show your employees how much you value them by mixing up the mundane and trying out some unique ways to show your appreciation.
When an employee feels unappreciated at a company, no holiday gestures are likely to change that. So before we even get into the list, I would encourage you to find ways to appreciate your employees all year round, through fair pay and benefits, maintaining a respectful and inclusive workplace, and so on. If you are trying to make up for the rest of the year during the month of December, nothing's going to cut it, short of a Christmas miracle.
Big corporations tend to do yearly grand gestures for their employees on a mass scale. Though still appreciated, it is not personal, and it can often leave employees feeling like they are invisible in a sea of people. Small businesses, on the other hand, have the ability to get to know their employees. This means they can incorporate a personal touch into their holiday gestures. This will go a long way with making employees feel seen and valued!
Here are some tips on how to actively show appreciation to your employees this holiday season.
Christmas Eve and Day as paid days off
Now I know that some businesses will say this is not possible, as it would have too big of an impact on their bottom line. This might be true, but to show your employees that you are ok with taking a loss in order to let them have that time with their own families is an INCREDIBLE gesture. You will have employees that want to work that much harder for you during the rest of the year, knowing that you value them enough to risk that loss.
Studies show that days off ultimately increase productivity in employees. If you cannot close your business for the holidays, then explore ways to make it fun for the people who are still working. Offer special cash bonuses for employees who work that day. Cater all meals for the shift. Incorporate options to wear festive clothing or accessories. Close early if possible.
No one wants to be forced to work Christmas Day. If people feel they are given the option and some extra perks to do so, then there will be less chance for resentment among the employees who work the holiday.
Yearly Reviews and Bonuses
This one is pretty standard, but it must be said – ALL companies should seriously consider offering yearly reviews and bonuses around the holidays. This is a time when most people desperately need a little extra money. If employees know that they are eligible for bonuses based on performance, it's an incentive to work hard during the whole year to bring their performance up.
Hand-written, personal thank you notes
No copy/paste jobs. Sit down, think of a few of the things that each employee adds to your business and thank them by name. There is nothing quite like being personally recognized for one's efforts. As an added bonus, throw in gift cards to other local small businesses that your employees would enjoy. Give them a fun experience while simultaneously supporting your community.
Catered meals for the office
If your company is back to working in-person, have breakfast or pastries and coffee for the entire office the week of Christmas. Nothing starts a day off better than delicious food and a hot beverage!
Work-wide competitions
These can be simple things like desk decorating or ugly sweaters. Nothing promotes camaraderie like a little healthy competition between co-workers. Have a pool of prizes that the winners can choose from, such as cash envelopes or fun gift cards.
Secret Santa or White Elephant
These can be a lot of fun and promote a lot of laughter. They should also be on a volunteer basis, as it can be very stressful for people to be forced to buy an additional gift if they can't afford it. Send out a sign up sheet and see who is interested. Set a spending limit so people don't go overboard. A company White Elephant party is a fun alternative to the typical office holiday party.
Food gifts
One of my favorite work gifts ever was a gift certificate for a large Honey Baked Ham. As odd as that might sound, it was SO amazing not to have to cook a main dish for the holiday that year, and it took a ton of stress off of my plate. Make sure you are aware of your employees' dietary restrictions. Find a comparable gift for any vegetarian or vegan employees. This is another great way to show that you are paying attention.
Company-wide superlatives
---
Announce daily winners for superlatives. Create one for every person in the office. These can be silly, encouraging, business-related, or personality related; just be creative. A few examples: Phone Tag Award – Least Likely to Answer Phone and On the Dot Award – Best at Meeting Tight Deadlines.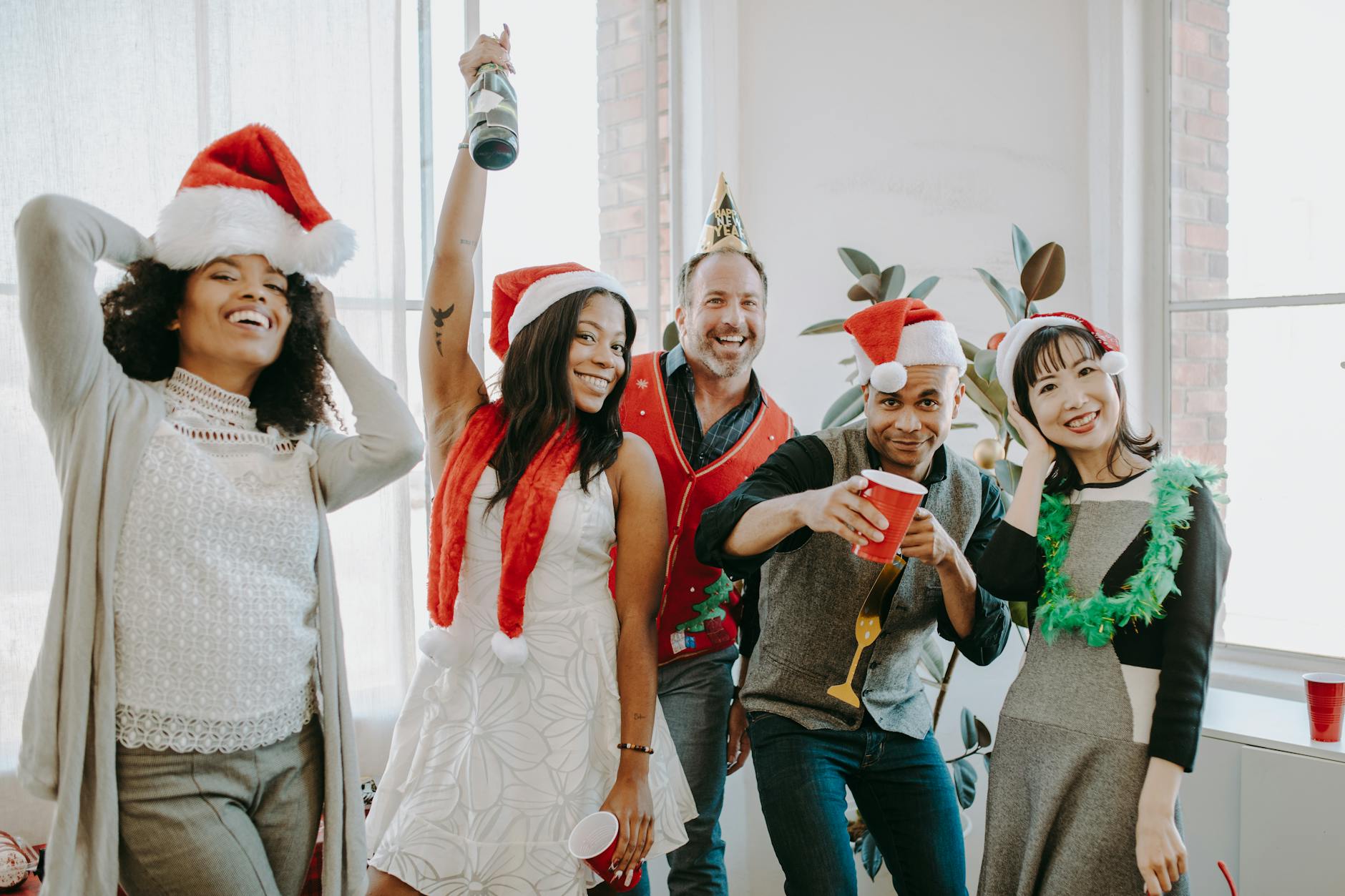 The month of December can be hard for employees to get through. It is easy to feel checked out after a long year. This is an amazing time to remind them why they love the company that they work for. It is the perfect time to show them how much you care and how well you know them. Using some or all of these tips will demonstrate to your entire team that you value them and that they are more than just an employees to you. It will also help spread joy and cheer to them and their families and remind everyone what this season is really supposed to be about.
---